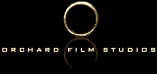 (tip: slide the slider to the right to see the before and slide the slider to the left to see the after)

Footage ©Copyright Crack Shack Studios
Notes:Locker room shooting in a musical. Muzzle flashes, blood hits, brain matter, pooling blood, dead actors changing positions and a catchy song.

Project: After Film School/Shooting the Musical
Producer: Joel McCarthy
Actor(s): Bruce Novakowski

SHARE THIS ON FACEBOOK:
TWEET THIS ON TWITTER:
2014
Nov,
Joel Ashton McCarthy Media,
After Film School
Want to be notified when new examples are added?