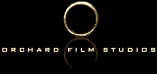 (tip: slide the slider to the right to see the before and slide the slider to the left to see the after)

Footage ©Copyright Bryan Skinner & Melissa de Haan
Notes: A composited Fake Dolly Shot, ended up on the cutting room floor so not colour corrected. Camera Tracking initial actor plate zoom to fake dolly shot.

Project: Heroic Doses (aka Mushroom)
Producer: Bryan Skinner & Melissa de Haan
Actor(s): Bill Christie

SHARE THIS ON FACEBOOK:
TWEET THIS ON TWITTER:
2009
Oct,
Bryan Skinner,
Heroic Doses
Want to be notified when new examples are added?