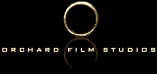 (tip: slide the slider to the right to see the before and slide the slider to the left to see the after)

Footage ©Copyright Orchard Film Studios
Notes: Stepson picked up a crutch and did what any teenager would do. Caught it on my little TX1 and within 2 hours had this test. (has sound/foley)

Project: Test Projects
Producer: Orchard Film Studios
Actor(s): Chris Beecroft

SHARE THIS ON FACEBOOK:
TWEET THIS ON TWITTER:
2009
Nov,
Orchard Film Studios,
Test Projects
Want to be notified when new examples are added?