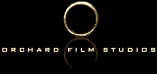 (tip: slide the slider to the right to see the before and slide the slider to the left to see the after)

Footage ©Copyright MindFuel Films Inc.
Notes: Simple example of a boom removal from key b-roll. The location was no longer available and needed to be shown but the only footage they had was this one.

Project: Us & Them
Producer: MindFuel Films Inc.
Actor(s): N/A

SHARE THIS ON FACEBOOK:
TWEET THIS ON TWITTER:
2014
Aug,
Publik Productions,
Us and Them
Want to be notified when new examples are added?