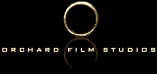 (tip: slide the slider to the right to see the before and slide the slider to the left to see the after)

Footage ©Copyright Clownbog Studios
Notes: Family was heading off to church, so the pills used should have been Sunday, not Saturday. Many complications affecting this particular shot but we managed to pull it off, both on the pillbox on the carpet and in her hand (and in 4k where it's much more noticeable).

Project: The Devout
Producer: Clownbog Studios


SHARE THIS ON FACEBOOK:
TWEET THIS ON TWITTER:
Showing 2015/06 Shots/Scenes |
Show All VFX Examples available
Want to be notified when new examples are added?