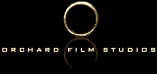 (tip: slide the slider to the right to see the before and slide the slider to the left to see the after)

Footage ©Copyright Broken Mirror Films
Notes: Needed a sunset finish, what can you say? Shot handheld on a raft of a raft so stabilized, added sunset, lens flare, and it's hard to tell here but in 5k, one of the actors turns and looks at the camera, reacting to the directors direction, so it was removed.

Project: Floodplain
Producer: Broken Mirror Films
Actor(s): Cameron Bright & Sarah Desjardins

SHARE THIS ON FACEBOOK:
TWEET THIS ON TWITTER:
Show All VFX Examples available
Want to be notified when new examples are added?