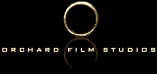 (tip: slide the slider to the right to see the before and slide the slider to the left to see the after)

Footage ©Copyright Higher Films
Notes:

A scene where a boy is kicked in the head by another boy for short drama called "Dope". Footage also to be featured in a music video for the song "Time & Place" off the album "Boredom & Joy" by

Jets Overhead

.

Project: Dope
Producer: Higher Films
Actor(s): Matt Girard

SHARE THIS ON FACEBOOK:
TWEET THIS ON TWITTER:
Showing Higher Films Shots/Scenes |
Show All VFX Examples available
Want to be notified when new examples are added?