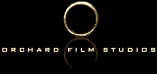 (tip: slide the slider to the right to see the before and slide the slider to the left to see the after)

Footage ©Copyright Antler Films & Duncan McDowall
Notes: Camera Tracking, depth grading, rotoscoping, synthetic fog generation. Hard to tell in SD, but the mist does move and undulate with the wind.

Project: The Horse Latitudes
Producer: Antler Films Writer/Drector: Duncan McDowall
Actor(s): Robert Naylor

SHARE THIS ON FACEBOOK:
TWEET THIS ON TWITTER:
Showing The Horse Latitudes Shots/Scenes |
Show All VFX Examples available
Want to be notified when new examples are added?