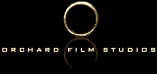 (tip: slide the slider to the right to see the before and slide the slider to the left to see the after)

Footage ©Copyright Orchard Film Studios
Notes: Liquid Road Test, built for a sequence where the lead is halucinating and the "road becomes liquid". Not exactly what was required, but an interesting test case.

Project: Heroic Doses (aka Mushroom)
Producer: Bryan Skinner & Melissa de Haan


SHARE THIS ON FACEBOOK:
TWEET THIS ON TWITTER:
Show All VFX Examples available
Want to be notified when new examples are added?