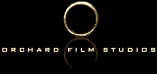 Date:

Feb 2012

Film/Project:

Seeing is Feeling

Type/length:

Short Drama

Producer(s):

Obscure Film Productions Inc.

Our Role(s):

Footage Stabilization/Camera Tracking, Rotoscoping, Visual Effects

Details:

Monsier Doiron is a shut-in, too afraid of others to leave his apartment. He wards off loneliness by eyeing the neighbours that pass by his peep-hole and by dreaming about sight-seeing in Europe. But his vision doesn't remain perfect forever, and the onset of an eye condition forces Doiron to seek out help so that his world of voyeuristic comfort doesn't collapse entirely.

One of the "One-to-eleven" project, and official selection at the 2012 Short Circuit Film Festival.

Extras:

Visual Effects Breakdowns! | Website

Selections/ Awards:
Show All Projects/Films?