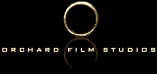 Date:

2011-2013

Film/Project:

Jackhammer

Type/length:

Comedy Feature

Producer(s):

Michael Hanus & Silvana Azurdia

Our Role(s):

Executive Producer, AC, Sound Recording, Visual Effects, Speed Ramping, Logo Replacement, Day for Night, Colour Correction, Particle generation.

Details:

In the world of award winning professional male stripping the stakes are high and when pro peeler Jackhammer is reunited with his estranged and shy younger brother Julius he wants nothing more then to introduce him to the only world he knows. Best Cinematography, Editing, Director & Best Feature at the 2013 Cinerockom International Film Festival, screened in Cannes 2013 & Hong Kong 2013.

Extras:

Visual Effects Breakdowns! | Website | IMDB | Watch on iTunes

Selections/ Awards:
Show All Projects/Films?