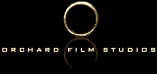 Sep 2012

Dope
Short Drama & Music Video
Higher Films
Consulting & Visual FX

A scene where a boy is kicked in the head by another boy for short drama called "Dope". Footage also to be featured in a music video for the song "Time & Place" off the album "Boredom & Joy" by Jets Overhead.

Extras:

Visual Effects Breakdowns! |
Show All Projects/Films?