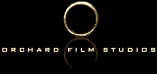 Date:

Mar-July 2014

Film/Project:

Godhead

Type/length:

Narrative/Short

Producer(s):

Clownbog Studios

Our Role(s):

VFX Producer, Executive Producer. Creation of the Space, Planet and Nebula scenes for the film. Received a Leo award nomination for the visual effects.

Details:

A broken family learns to cope when their autistic son shows them everything they need - without saying anything at all.
Official selections at the 2014: Toronto International Film Festival (TIFF), Calgary Int'l Film Fest (CIFF), Vancouver Int'l Film Fest (VIFF) & Whistler Int'l Film Fest (WIFF) to name a few.

Extras:

Trailer on Youtube | IMDB

Selections/ Awards:
Show All Projects/Films?