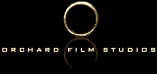 Date:

Jun 2009

Film/Project:

Heroic Doses (aka the Mushroom Movie)

Type/length:

Comedy Short/12 minutes

Producer(s):

Bryan Skinner & Melissa de Haan

Our Role(s):

Stop Motion Animation, Compositing, Camera Tracking, Visual Effects

Details:

In this psychedelic comedy of errors Chelsea Chalmers, a student an hour away from taking her final exam, eats the wrong chocolate and must escape from her roommates and back to reality to pass her test and graduate.

Extras:

Visual Effects Breakdowns! | Production Photos | Video on Vimeo

Selections/ Awards:
Show All Projects/Films?