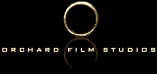 Jun-Jul 2012

The Horse Latitudes
Drama/Short
Antler Films
Duncan McDowall
Camera Tracking, Rotoscoping, Depth Grading, synthetic fog/mist generation.
Philly is deeply troubled by the fact that his mother recently sent his older brother Morris to live at a mental health facility. While wandering about on a day that he decides to skip school, Philly learns of one particular historical incident that sheds new light on his brother's and mother's predicament. The Horse Latitudes is a psychological drama that probes popular perceptions of "conformity" and "freedom", and asks what it takes to be functional. The script won the 2010 Grand Prix Run for Your Script scriptwriting contest and the film screened at the 2012 Cannes Film Festival in the south of France.

Extras:

Visual Effects Breakdowns! | IMDB

Selections/ Awards:
Show All Projects/Films?