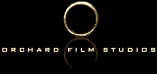 Date:

Oct 2017-Jan 2019

Film/Project:

Freaks

Type/length:

Sci-Fi Thriller/Feature

Producer(s):

Adam Stein / Zach Lipovsky

Our Role(s):

Visual FX Artist, VFX Consulting.

Details:

In this genre-bending psychological sci-fi thriller, a bold girl discovers a bizarre, threatening, and mysterious new world beyond her front door after she escapes her father's protective and paranoid control.

Extras:

IMDB

Selections/ Awards:
Show All Projects/Films?