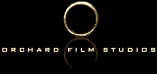 Date:

Jul 2015

Film/Project:

Madre De Dios

Type/length:

Horror/Short

Producer(s):

Luchagore Productions

Our Role(s):

Contact lens replacement and animations, 3D CGI anatomical effects, dripping blood and growing vein/disease effects

Details:

A woman wakes up bound to an altar, helpless as she is transformed into a flesh and blood statue of Santa Muerte by two elderly Brujos whose sole purpose is to conjure the anti-Christ into our plane of existence.

Extras:

Visual Effects Breakdown! | Trailer

Selections/ Awards:
Show All Projects/Films?