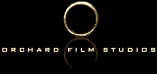 Date:

Jan-May 2015

Film/Project:

No Breath Play

Type/length:

Narrative/Short

Producer(s):

Stacey Ashworth, Kelly Conlin

Our Role(s):

VFX Consulting, Scar touch ups, Beauty shots (blemish removal, etc.).

Details:

A reclusive young woman struggles to free herself when an experiment with BDSM mistakenly leaves her bound and alone in her home.

Extras:

Coming Soon

Selections/ Awards:
Show All Projects/Films?