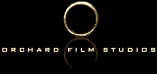 Date:

Oct-Nov 2014

Film/Project:

Gord's Brother

Type/length:

Narrative/Short

Producer(s):

Broken Mirror Films

Our Role(s):

VFX Consultant, CG comic book cover replacements.

Details:

Gord's Brother is set in a world where monsters and humans co-exist, and follows the story of Gord and his monster brother as they run away to find a new home and search for the fabled City of Monsters. Leo award nomination for visual effects.

Extras:

Trailer on Vimeo | IMDB

Selections/ Awards:
Show All Projects/Films?