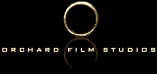 Date:

Sep 2013-Mar 2014

Film/Project:

Crazy Bitches

Type/length:

Horror/Feature

Producer(s):

FilmMcQueen

Our Role(s):

Associate Producer, Visual FX Producer, Horror FX.

Details:

A horror comedy sex romp directed and produced by Jane Clark of the award winning feature Meth Head. Starring Guinevere Turner, Samantha Colburn, Cathy DeBuono, Nayo Wallace & Candis Cayne

Extras:

Website | IMDB | Watch on iTunes

Selections/ Awards:
Show All Projects/Films?