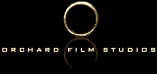 Date:

Jan-Apr 2013

Film/Project:

OceanGybe's Tidelines

Type/length:

Documentary

Producer(s):

Oak Bay Johnny Productions, Sitka & Gamut Productions

Our Role(s):

Animations, photo compositing

Details:

In the summer of 2007, brothers Ryan and Bryson Robertson and good friend Hugh Patterson began their dream and departed La Paz, Mexico embarking on a three-year circumnavigation of the globe. They are surfers, sailors, and explorers and their adventure is a voyage of exploration, research, and education. Their dream to circumnavigate the globe to document the state of the oceans and beaches we visit, search out the best waves and meet new people has become reality. Audience Choice Award at the 2014 Costa Rica International Documentary Film Festival.

Extras:

Trailer | Stills to come!

Selections/ Awards:
Show All Projects/Films?