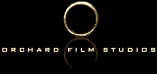 Date:

Sep 2008

Film/Project:

The Traveller

Type/length:

Short/Music Video

Producer(s):

Orchard Film Studios

Our Role(s):

Producer, Director, DP, Writer, Editor, Animator, Storyboard/Animatic Artist, greenscreen compositing, Special & Visual FX

Details:

An animated tale of a travelling monk's journey to enlightenment - told through the reanimation of 16th to 19th century Renaissance, Baroque & Neoclassic Master paintings. The soundtrack for Traveller produced by Phil Rossner of Boz Roz with the lead vocals of Bernie Shaw of Britain's Uriah Heep.

Extras:

Production Photos | Video on Vimeo

Selections/ Awards:
Show All Projects/Films?