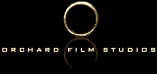 Date:

2006

Film/Project:

i luv spam

Type/length:

Short

Producer(s):

Churchill Korican Services / Informediation

Our Role(s):

Graphics Illustrator, Sound Recorder, Grip Services, Camera Car Operator

Details:

'i luv spam' is a modern interpretation of the Faust theme: today the Devil lives in cyberspace and, in exchange for your soul, will make your unsolicited email come true. It explores greed and concludes that cyberspace is soulless.

This six minute comedy directed by Michael Korican combines Machinima with live action dramatic film. Machinima is an emerging form of animation that utilizes video game engines to create and animate characters in computer game-generated environments. Funded in part by Bravo!FACT.

Extras:

Production Photos | IMDB

Selections/ Awards:
Show All Projects/Films?